Not Just A Project, But A Passion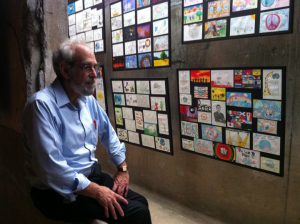 Peace Postcards was founded by Allan Weiss in December, 2008. At a young age, Allan's parents taught him that each of us has an obligation to help heal the world. This guidance, along with his interest in folk art, inspired him to start Peace Postcards.
To date Peace Postcards has received more than 20,000 Peace Postcards from the United States and 25 other nations.
Peace Postcards have been shown in many locations around the world, including Honkawa Elementary School Peace Museum, Hiroshima Peace Memorial Park, Japan; Tehran Peace Museum, Iran; and many venues in Louisville, Kentucky including The Muhammad Ali Center; Louisville Metro Hall; Pyro Gallery; Ekstrom Library, University of Louisville; Pegasus Gallery, Louisville International Airport; and Thomas Jefferson Unitarian Church.
About Peace Postcards
Peace Postcards is a public art project that invites people of all ages and talents to express their vision of peace and share it with the world on this web site and in traveling exhibits. The goal of Peace Postcards is to encourage people to think about peace and what it means for the future of the world.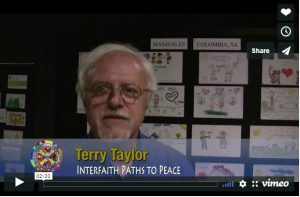 Peace Postcards is a program of Interfaith Paths to Peace, a not-for-profit organization and NGO in Louisville, Kentucky, whose mission is to foster peace by increasing interfaith understanding. Interfaith Paths to Peace works to make our community, the nation, and the world more peaceful by bringing people of different religions together through programs and events that promote inter-religious understanding.